Hi everyone! I'm Gina from Kleinworth & Co.
I'm so excited to be here posting my first recipe as a monthly contributor for Dana & This Silly Girl's Life.
Since it's the holiday season I thought I would share with you a recipe that is a family favorite. Dulce de Leche Shortbread Bars. I don't know about you, but when I think of the holidays- shortbread cookies comes to mind. I think it's because they are so versatile & can be made in so many wonderful shapes & designs. They have all the buttery goodness of a sugar cookie- without all the work & ingredients that it takes to put them together. That makes them simple & quick – which both rank high for me, especially this time of year.
Dulce de Leche Shortbread Bars
Sometimes I will add something like berries or chocolate for that little middle layer- but this time I decided on Dulce de Leche. I have a slight obsession with it at the moment because of just how easy it is to make & how it gives that wonderful caramel flavor & consistency- again with far less work than making caramel.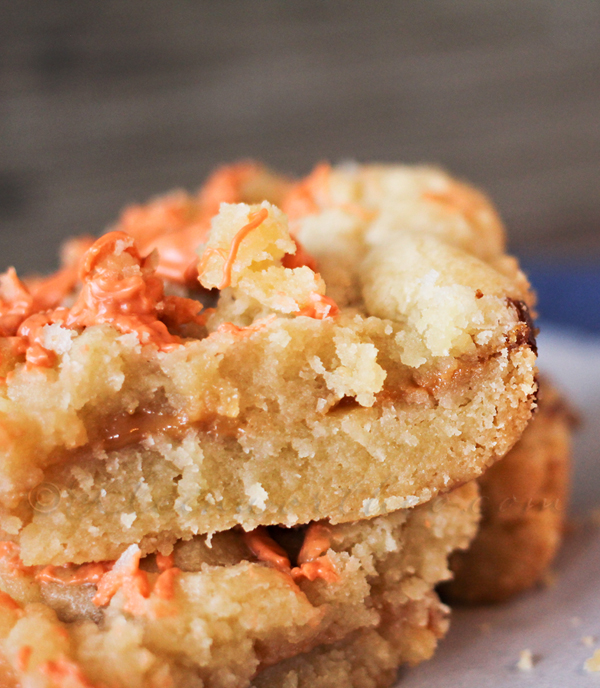 Just look at that buttery texture – so rich & wonderful.
Oh – and I added a little drizzle of Pumpkin Spice flavored candy melts over the top for good measure. One thing you will learn about me is, when I can add a little extra- I definitely will because in my world- toppings make it all the better 🙂 This is no exception.
Dulce de Leche Shortbread Bars
Ingredients
1 egg
2 sticks butter
½ cup granulated sugar
¾ cup confectioners sugar
1 tsp vanilla extract
2 cups flour
¼ cup pumpkin spice candy melts
Instructions
Preheat oven to 325 degrees
Spray 8x8 glass baking dish with cooking spray- set aside
Combine sugars, butter & vanilla in mixer & beat until combined
Stir in egg
Add flour - beat until well combined
Press ¾ of the dough into prepared baking dish.
Place remaining dough in refrigerator until it's time to use it
Bake 20 minutes - remove & allow to cool about 15 minutes
Spread dulce de leche over the top in thin layer
Drop remaining dough in clumps on top of the dulce de leche - do not spread out or press down.
Return to oven & bake 25-30 minutes
Remove from oven & place on wire rack in pan.
Melt candy melts in small bowl for approx 1 minute to melt - stirring after 30 seconds
Take a fork & dip in melted chocolate & drizzle over the shortbread bars
Allow to cool completely before serving.
Thank you Dana for having me today.
I'm looking forward to sharing another family favorite with you next month.
Want more Dulce de Leche recipes…..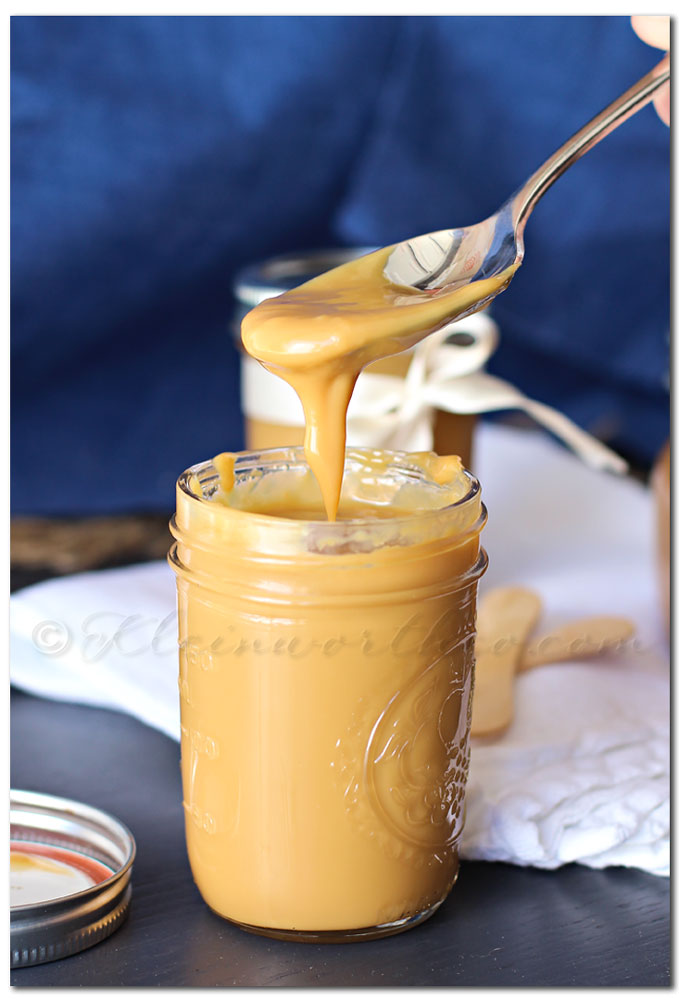 Crock Pot Dulce de Leche – incredibly simple – you won't believe it.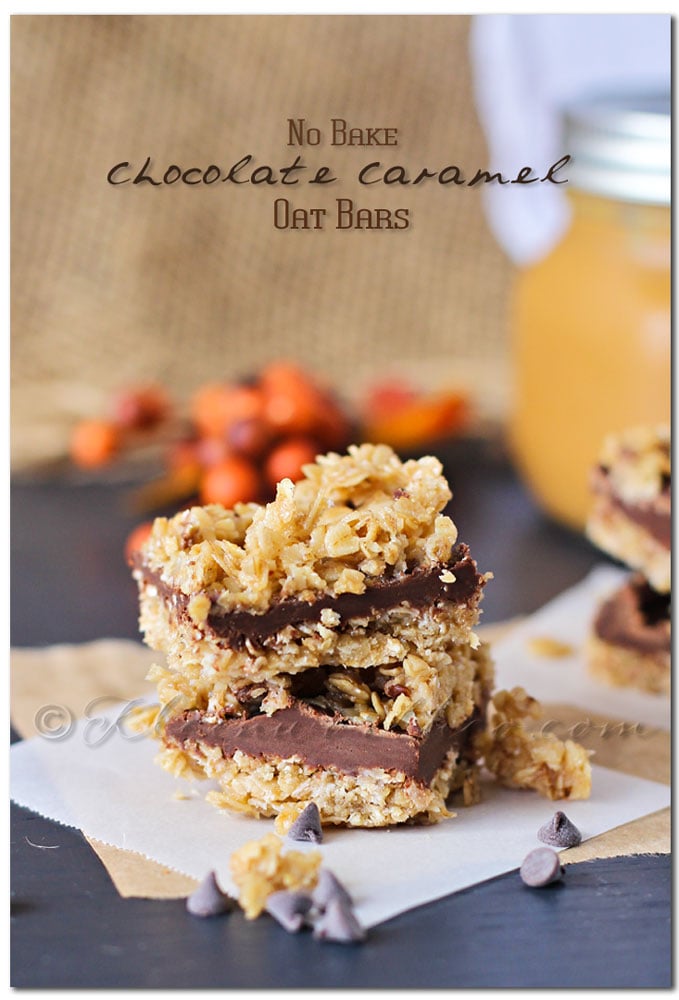 No Bake Chocolate Caramel Oat Bars – quick & SO TASTY!
About: Gina is a mom to 3, wife to a fire chief, photographer & homeschooler. Within the last year she relocated with her family to Northern Idaho after 12 long years living in various parts of the Nevada desert. Gina is a Southern California beach native with a passion for food photography, blogging, baking & getting crafty with re-purposing & up-cycling on a budget.
You can connect with Gina via Blog, Twitter, Google+, Instagram & Pinterest